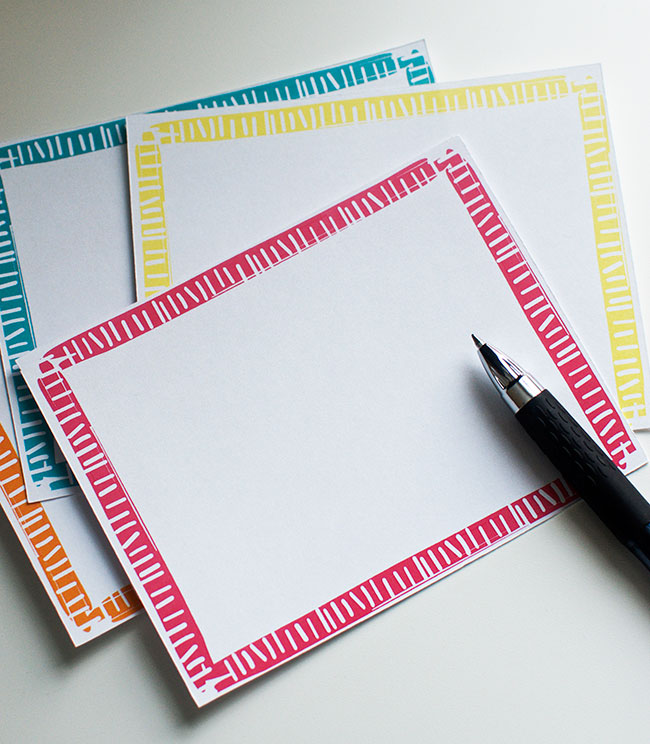 I'm using my time today to fiddle around with things, and in the process, I decided to print up these colorful note cards.  Decorative and utilitarian…a winner for sure.
I'm thinking I'm going to do this more, which is why I included #1 in the title, but I'm notorious for not following through with things, so there's that.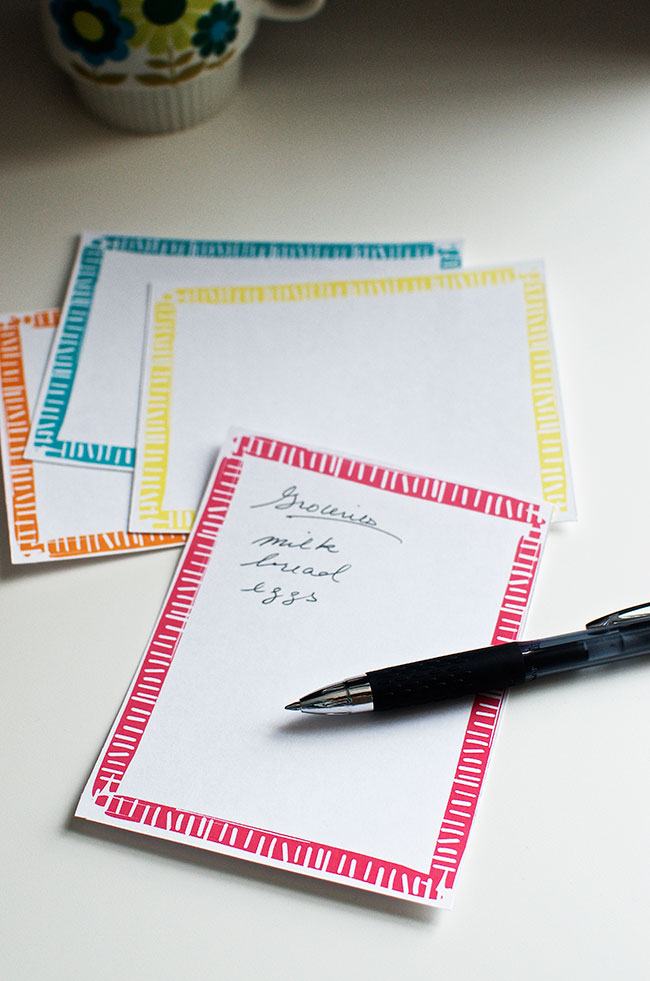 Ahh…Now download and print your file. Then you can sit down with whatever delicious hot beverage you prefer and jot down a little note. Or a list.