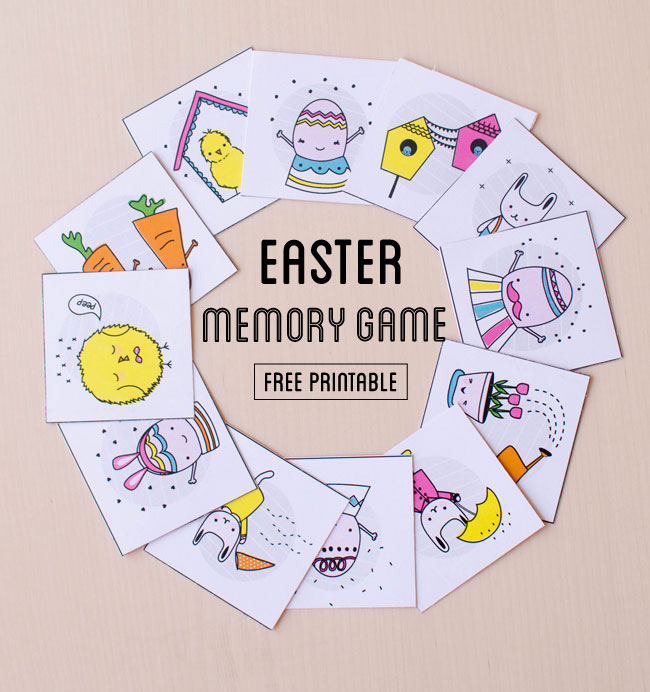 Easter Memory Game
Memory matching games are always a favorite around here. They're definitely a great boredom buster to play by oneself, but we always prefer to play with each other, each of us taking turns trying to find a match.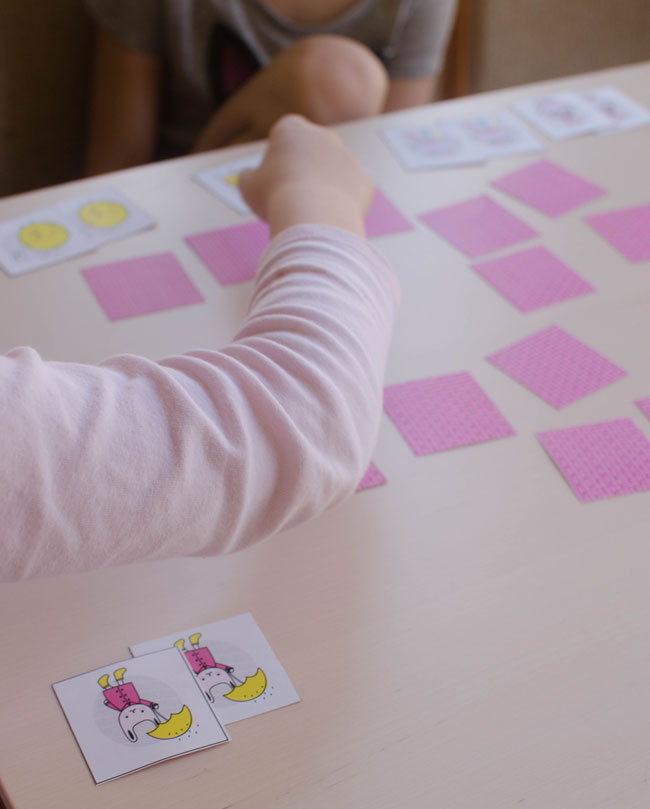 I've been having fun coming up with the images in this set and was so happy to finally be able to share it with the kids.  Actually, the whole project was a collaborative effort with them giving me ideas here and there.  The kids played twice this morning before running off to enjoy the beautiful day.
(This post may contain affiliate links. This means if you purchase an item I have linked to, I may receive an affiliate commission at no extra cost to you.)
Free Printable
To make the Easter Memory Game you first need to choose your backing color:
Print two copies of the backing of your choice onto plain white card stock.  Next, re-feed those papers back into your printer.  You need to know which side your printer prints on so that the memory game images will print onto the opposite side of the backing.
Now, print two copies of the memory game file:
You'll now have the Easter Memory Game images on the front, and a colored backing on the back.  You can use a paper trimmer or a paper punch for the most accurate cuts, otherwise just use regular scissors.
Tip:  When cutting the squares, decide if you are going to cut on the inside of the black line or the outside and try to stay consistent with your choice.  This will make the cards look their best!

Be sure to check out all of our Free Easter Printables!