Palm Sunday is this weekend and we've created a simple paper craft scene of Jesus riding a donkey to help remind us about the day and teach our kids about this special time leading up to Easter.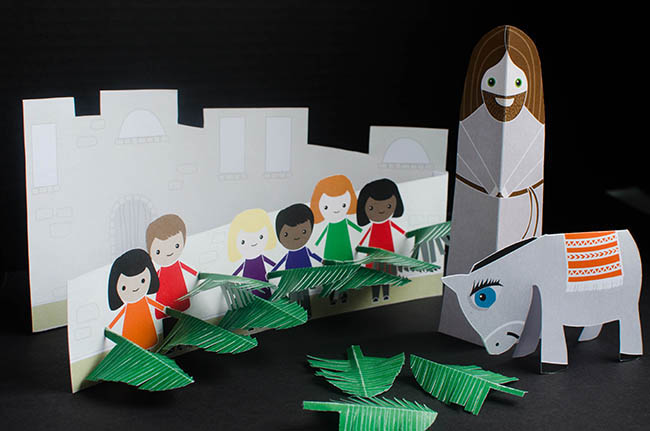 To make the scene, start by printing and cutting out the templates.  Jesus and the donkey will be folded down the middle (tip: the use of a bone folder will help keep your folds neat and tidy). The donkey's head should be glued together, but the body should open up.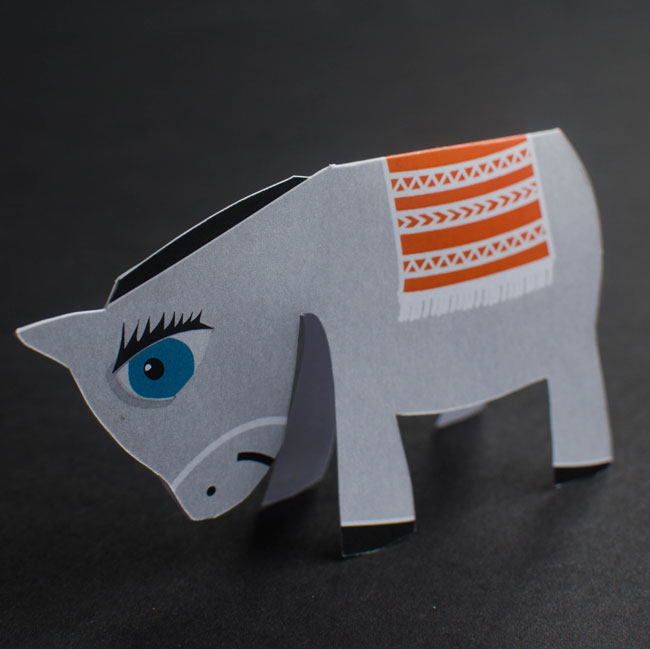 Fold the tab on the side of the children scene towards the back and glue this to the back of the building scene. You will also need to use a craft knife to cut little slits in the hands of the children to hold the palms.  To create the palms, cut the palms out of the big sheet then fold them in half.  While they are still folded, use sharp scissors to cut slits along the sides, loosely following the lines as a guide.  Unfold the palms and try to bend and shape them a little to add some realism and dimension. With only the stems folded, gently slide them into the slits you cut in the children's hands.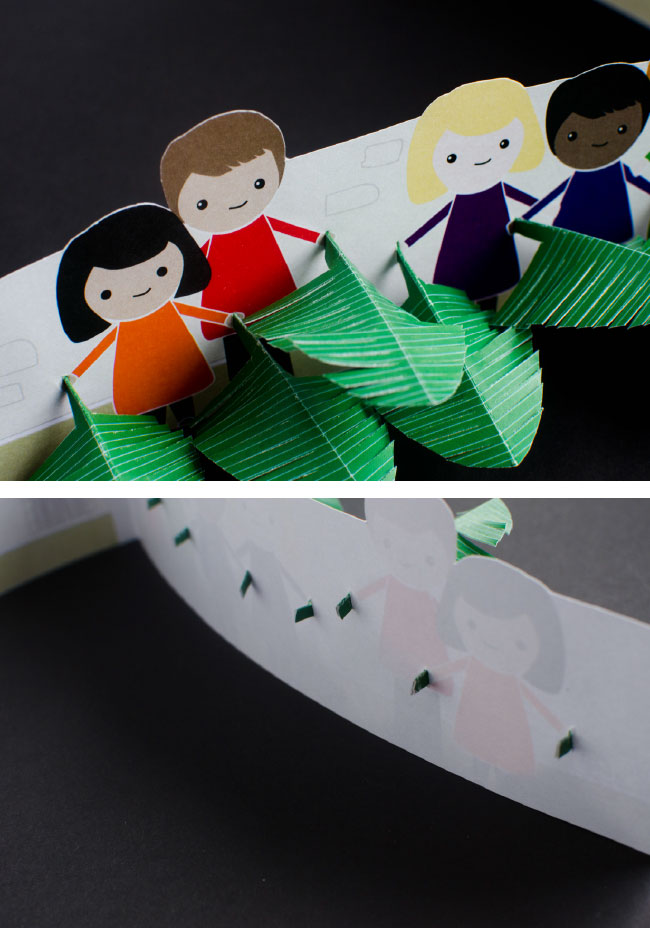 Jesus is most easily displayed standing next to the donkey.  However, with some strategic folding and a cut up the middle to separate his legs, Jesus can also ride the donkey (see below).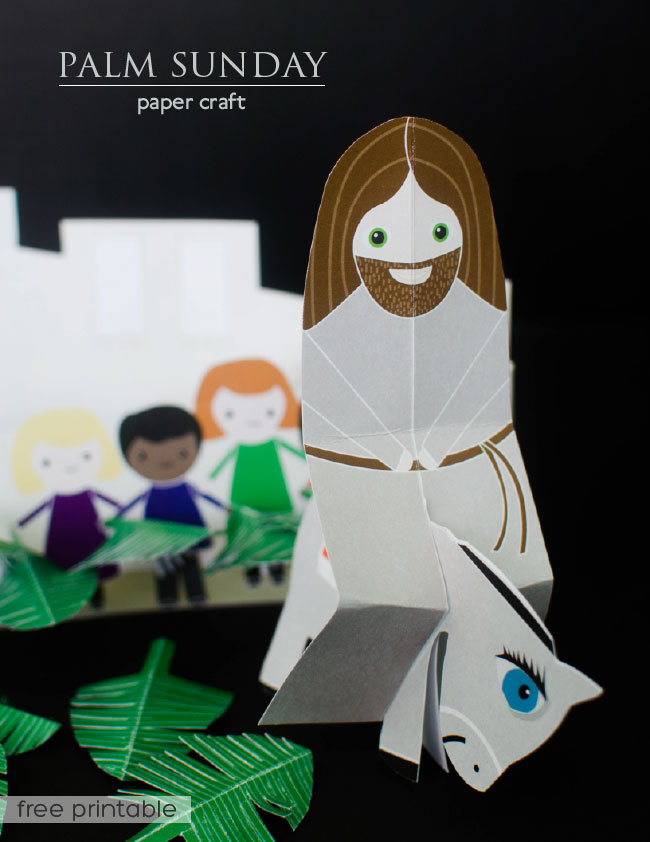 I had a lot of fun creating and playing around with this scene and the kids will love setting Jesus up with his donkey and palms. Click the "Download Now" button above to get started!