Pinch Proof St. Patrick's Day Paper Wearables
Don't get caught without your green on St. Patrick's Day!  No worries… as long as you have a printer you can print out these easy-to-wear St. Patrick's Day embellishments.
I was always caught on St. Patrick's Day with no green in my wardrobe, and would have to come up with some silly way to add green to my clothes.
Just print and cut and you'll be pinch-proof for sure!
Click the image below to download the free printable PDF!  Tip:  Use heavy paper/cardstock if you have it for added durability.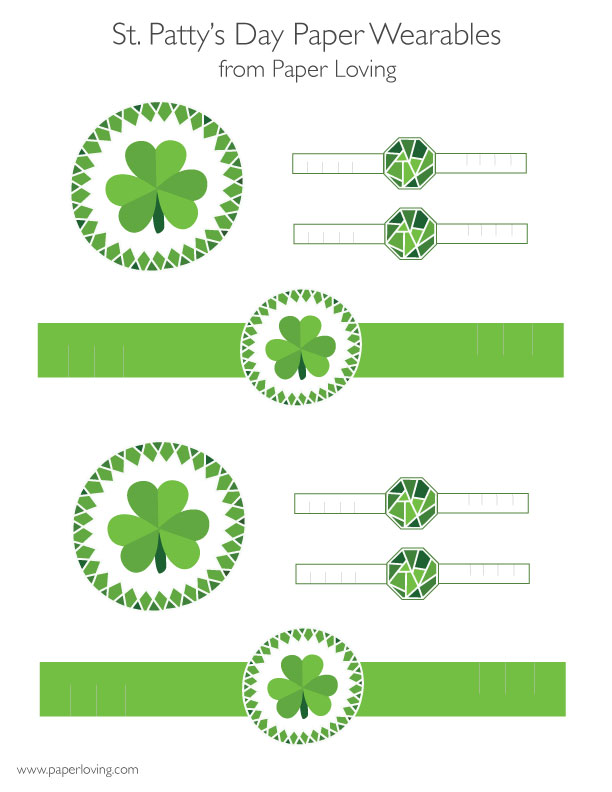 These printables are now available here.