(This post contains affiliate links. This means if you purchase an item I have linked to, I may receive an affiliate commission at no extra cost to you.)

As an Amazon Associate I earn from qualifying purchases.

Free Printable Bunny Rabbit Favor Box for Easter or Spring
For these Easter Bunny gift boxes, all you need is cardstock, small white pom-poms and some basic cutting tools! The little boxes would be perfect favor boxes for an Easter party, or use them as simple gift boxes for teachers, co-workers, or the little people in your life. 🙂
Click below to download the PDF file and print your own box.  You can refer to this blank template for folding guides.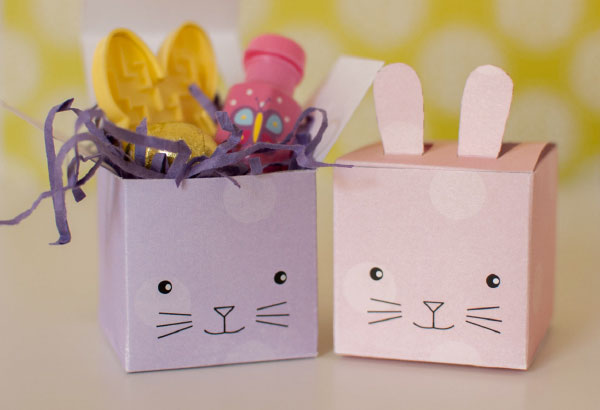 I really love how these came out and I was really surprised at how much I could fit in them!
Enjoy!