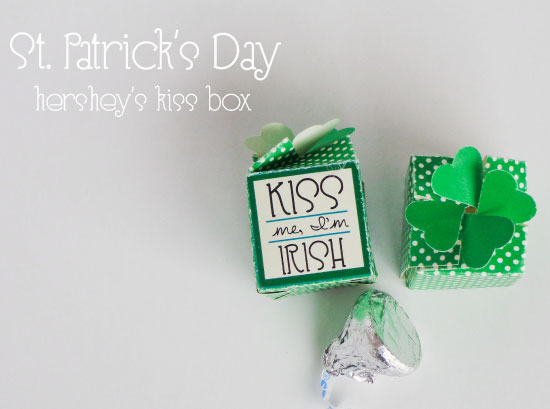 This free box template is just the right size for a Hershey's Kiss! St. Patrick's day is as good a day as any to give away kisses, so why not make the treat a little more special by offering your gift in this St. Patty's Day themed box complete with a 4-leaf-clover lid closure.
To make the box, you'll need the box template and folding guide (click image below), small sharp scissors (or an x-acto knife), a ruler, a bone folder, and either glue or double-sided tape. Take special care to make good creases with your bone folder along the folding lines, especially towards the top of the box where the heart clover "petals" are.

Click here to see all of our St. Patrick's Day Printables.